Examboat.com is a free education portal for everyone anywhere . Once you are registered on the website, access is free and is not restricted to anyone. You can be a contributor or a user or both. We have removed any and all obstacles to learning and sharing. All you need is the motivation and desire to become better at understanding information presented in the form of exams, quizzes, and eBooks. As we say the sky is the limit.The environment is very much conducive and everything is synchronized and planned to give efficiency in almost all aspects within the system.It is made and planned in such a way that all its operations can be easily followed and time is saved.
In Examboat, you gain access to any relevant information that might concern every respective person every time you might need it.Therefore, it makes the system convenient and accessible to all irrespective of where you are.
The material developed on the site is not restricted to academic pursuits only. Academic subjects are covered as a matter of course, but you can also look up practical advice on matters such as jobs and interviews where sample questions are provided from knowledgeable hiring managers and people that have gone through the process. So, the bottom line here is that practically anyone can post an exam to the site. You do not have to be a subject matter expert. However, keep in mind that all exams submitted are vetted by the Examboat staff. Thus, the information and material must be responsible, relevant and provide value for those that will download or use them online.It ia therefore able to give a specific direction on the general information within the Educational cycle at most of the time.
The study plans are a predefined category that group the exams and material in an organized way. They are a quick look at what exams on the website might be pertinent to the subject you want to become more proficient at. The study plans defined on the site are a tool and not the final word on how to find the relevant information tailored to your needs. Use the search box to describe your own study plan and begin collecting the tests and questions that will help you. It gives direction on the specific thing to be done at anytime on the apparatus that might be required on a specific topic or subject hence avoiding unnecessary confusion that can be easily be avoided.
How to Create an Online Exam at ExamBoat?
Tasks like this require lot of preparation before you log on to the site with the idea in mind that you want to create an exam.
1. Prepare and organize your information.
a. What are your learning objectives?
b. What kind of practical info could be put in a small eBook as a study guide?
c. What is the best sequence for presenting the information to ensure maximum value and retention for the student?
d. Create an outline and associate the right questions with the correct part of the framework. This will keep you focused and on task once you're ready to set up and upload to Examboat.
e. Validate and verify your information through authoritative sources
f. Create your questions, correct answers, and other choices that are not correct
g. Put these questions into an Excel file if you want to directly upload the questions in bulk. There is a format requirement and document on the site provided as an example. You can do this in Word as well using the format provided. The is a third option called Test Generator file.
2. Log on to Examboat using one the methods available; you can login using your social media credentials.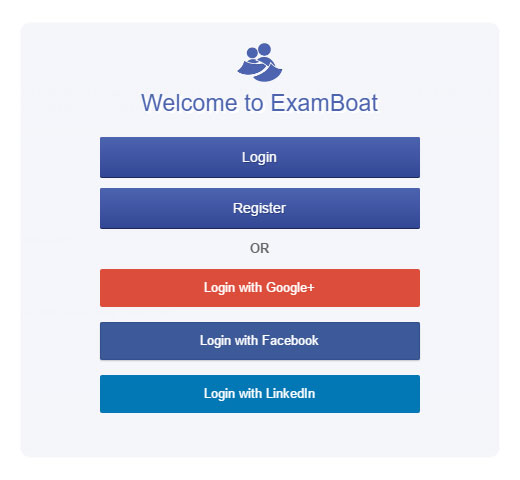 3. Click on the "Upload Exam" icon on the top ribbon menu (black strip). It isn't going to ask you to upload a file you haven't created yet. You will be presented with two options:
a. Manage Questions
b. Manage Exams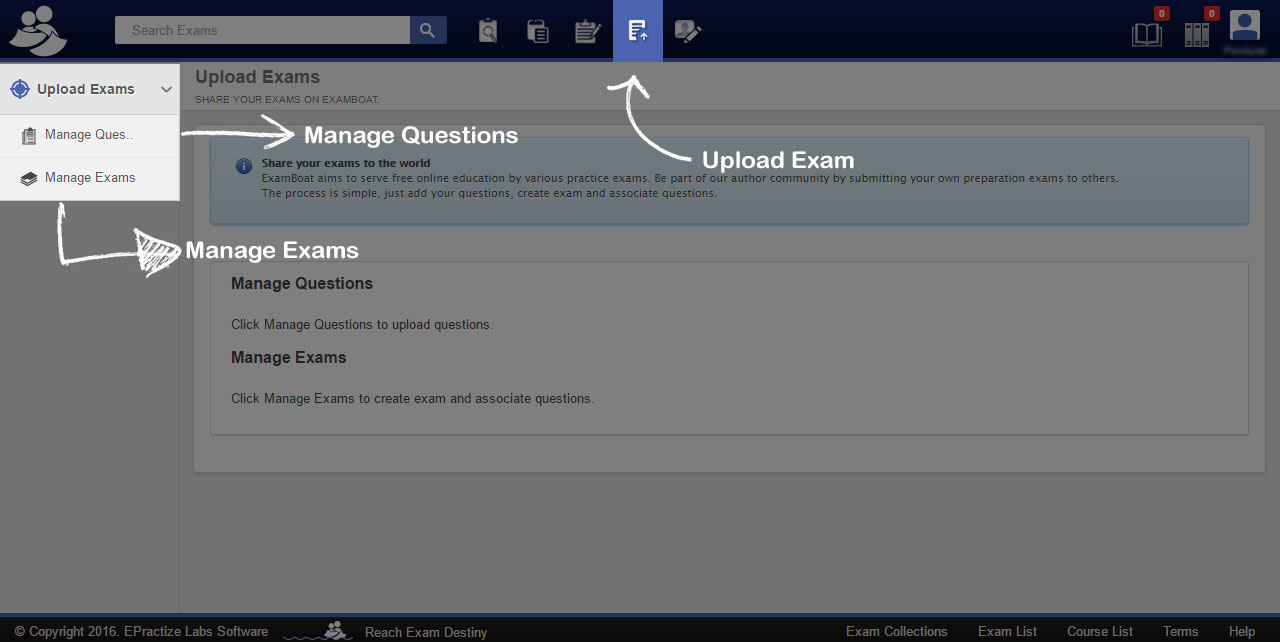 4. On the left menu bar, the two options are offered. Click on "Manage Questions." You are provided a number of menu options here of which two are relevant for our purposes of uploading questions online; "Add Questions" and "Import Questions."

5. Click "Add Questions.". You can upload questions one at a time by typing it in or cutting and pasting from your prep documents. A question editor is available online to facilitate the upload. Pick your answer type and number of answers and proceed until all your questions are uploaded.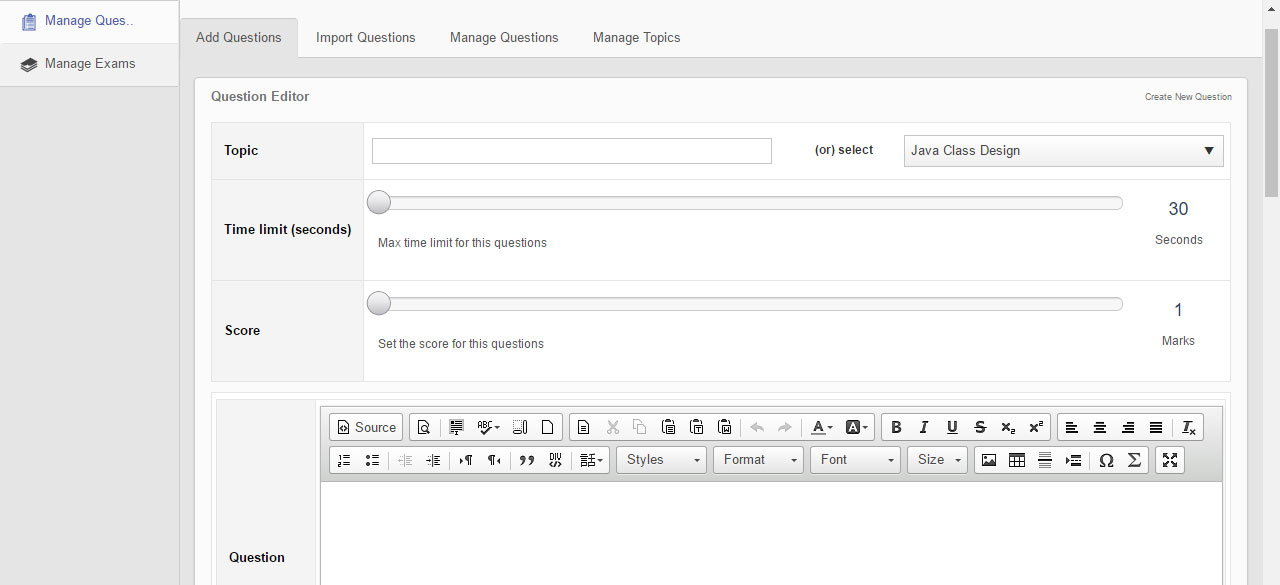 6. Or, Click "Import Questions." Your preparation document must be in the correct Excel, Word or Test Generator format as shown in the example on each respective page.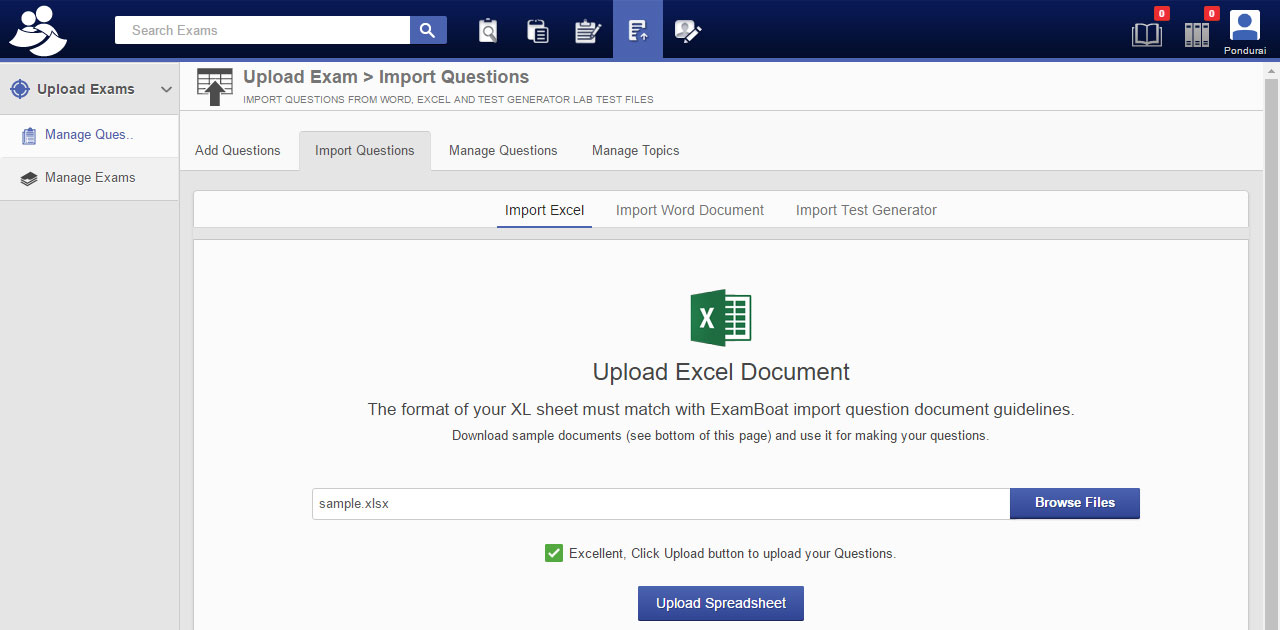 7. Click on "Manage Exams" then "Add Exams."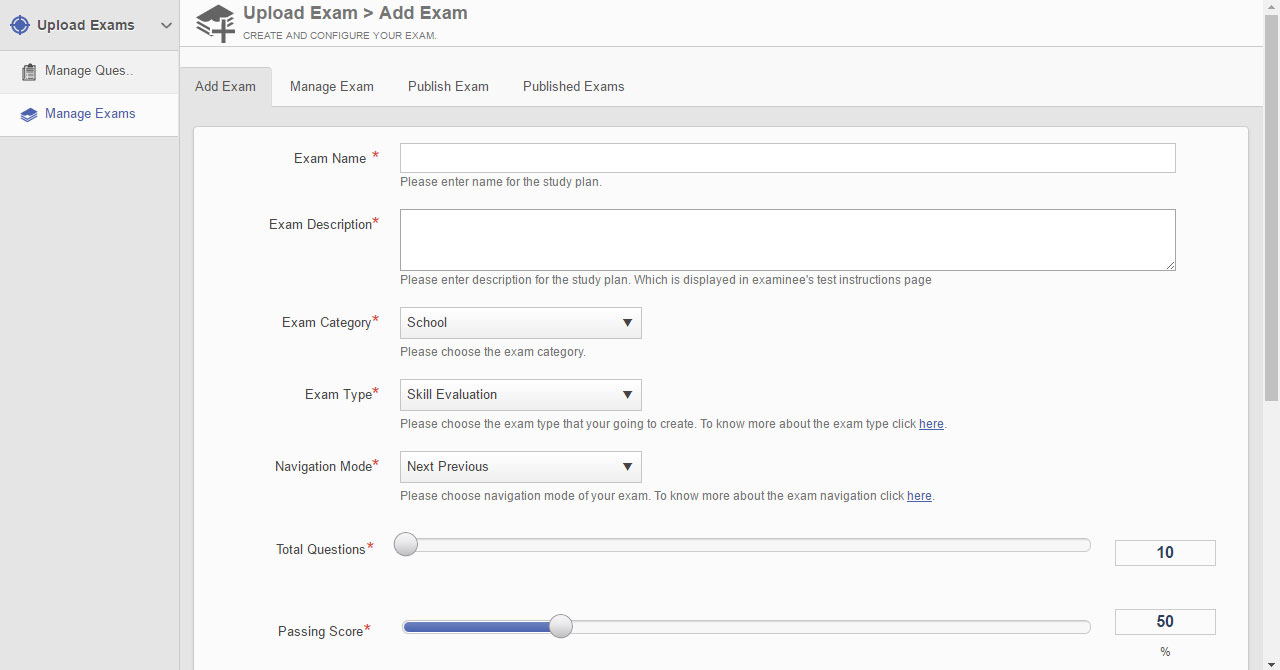 8. Fill out the form to provide the information for the searchable fields so the exam can be found by the various methods the site provides i.e. study plan or via the site search box using keyword search phrases. That means you must be structured in your choice of language for this form and use keywords phrases that the various users might use when searching for an exam. Try to get it right the first time but as with all attempts to anticipate what keywords might be right, you will have to iterate the content a few times. The site provides a "Manage Exam" button for that purpose.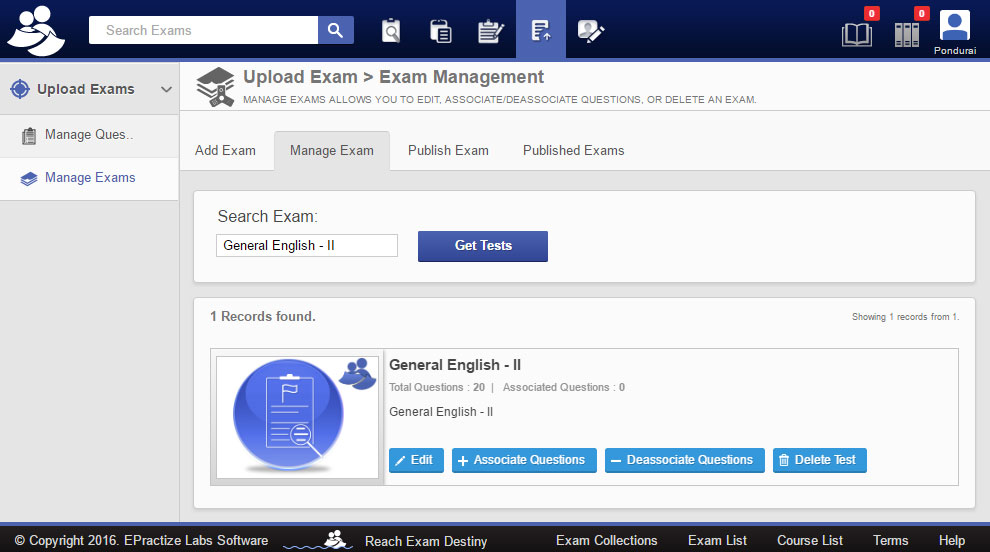 9. Click on the "Publish Exam" icon. Your test must have a minimum of 10 questions. Mark the exam as "public". From this point, a manual process to validate the content takes place. The exam won't be published until the Examboat staff completes the validation. It will show as "under review" until it is approved and then marked "approved" on the exam list once approved.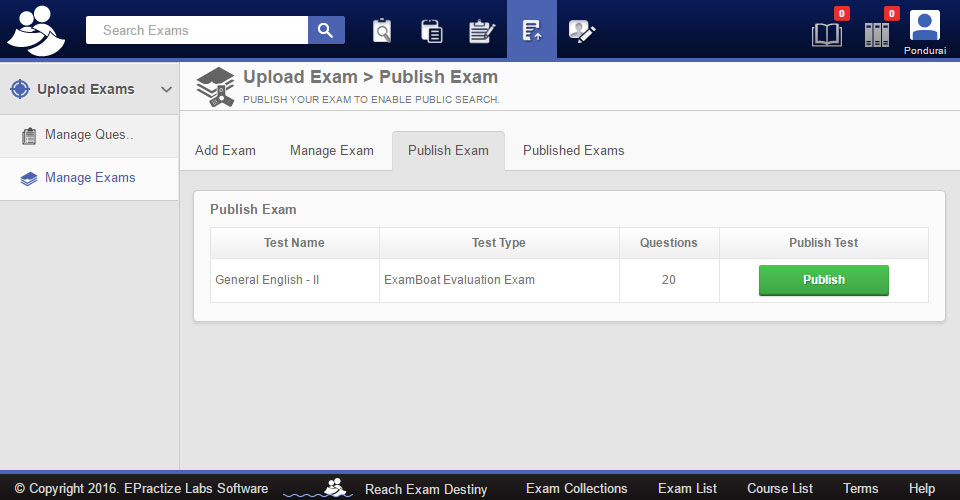 The more you share, the more people just like you will be able to increase their knowledge and make a better life for themselves. Examboat is the best when it comes to efficiency and the best direction and the best way at any time in the Education system at their level of operations.