The Java Programmer certifications are very useful to land in good job. It is quite normal to doubt about Java professionals certification benefits vs. certification cost/time debated by those who are eligible.  With Oracle's Java certifications, both fresher and experienced professionals can benefit:
Benefits for Java Fresher
You must have solid experience in demonstrable Java code and it is the top hiring key consideration by potential employers.  However, it is difficult for a fresher to get real-time programming experience; in the absence of that, Oracle Java certifications are an objective way to demonstrate a base level of proficiency in a related skill. With a Java Fresher programming position opportunity, where candidates have a limited work history, a certification could help you to get interview calls.
Benefits for Experienced Java Professionals
The Java Certification helps you to learn new API and version upgrades and they may not be always used in your assignment. To learn new skills and get expertise in specific area create a great opportunities for career growth. Oracle Java Certification programs ensure that their certifications reflect the skills and knowledge which are required in professional engagements.
How to get started?
The Oracle Java Certification programs are organized based on experience level, so it is easy to get started with beginner level certifications.
After Oracle takeover Sun, all Java Certifications are revamped. It introduced different levels of certification.  In Java programmer path, you are required to complete the "Oracle Certified Associate" certification before "Oracle Certified Professional".  In Java EE Expert Level path, you must complete "Oracle Certified Professional" before attending any "Oracle Certified Expert" certification.
You can easily find certification based on Java Experience at http://www.javacertification.net/ .
Just click "Choose Your Certification".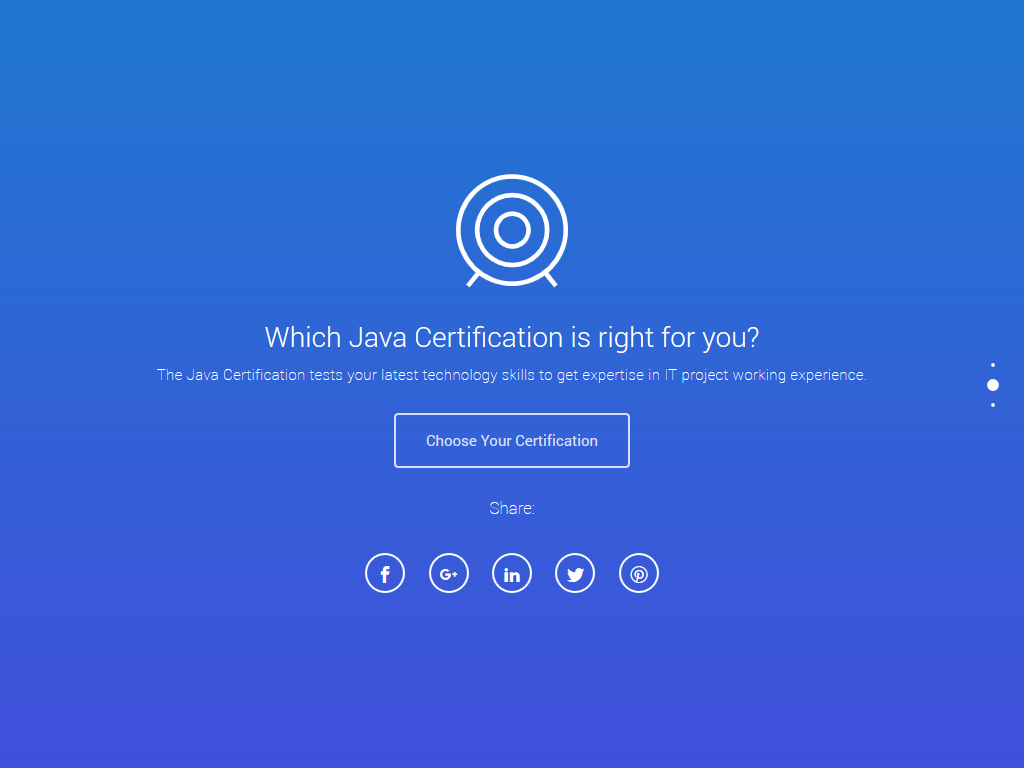 Choose your profile (Fresher/Professional/Expert)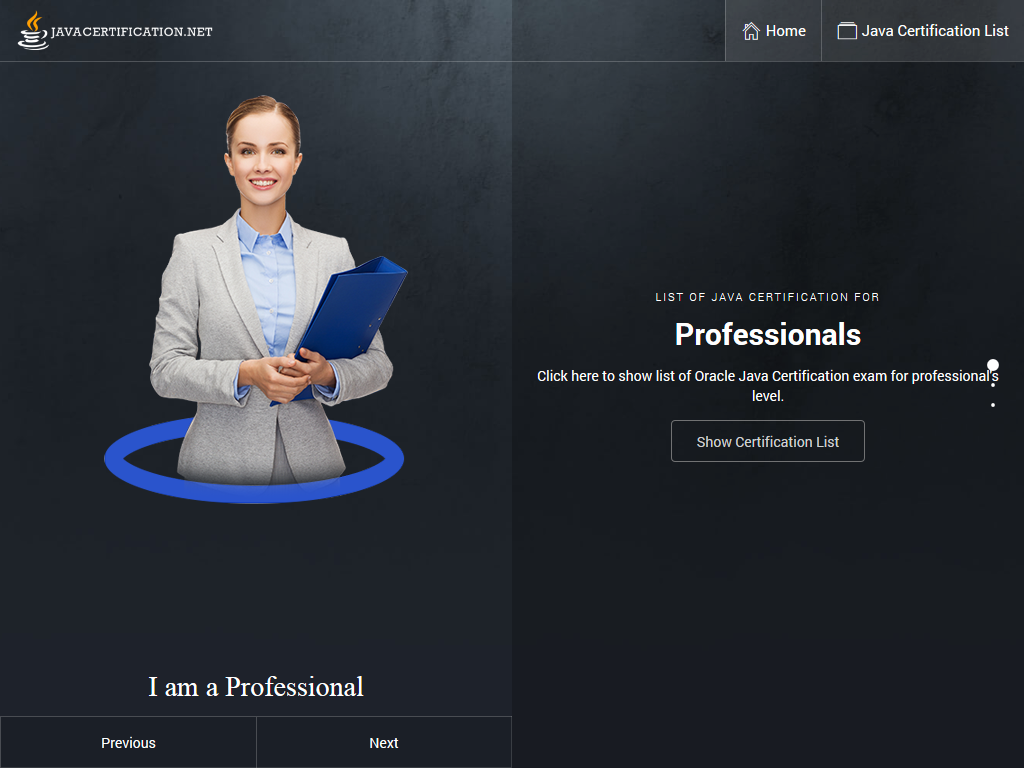 On the right click "Show Certification List".