The MyExamCloud platform comes with numerous learning components for exam preparation. You can access explanation/answers from the same page of exam report, however the effective way to access for learning is on exam dashboard Achieve > Study eBook page.
The slideshare URL for this article is here: https://www.slideshare.net/barathganesh/answerpageinmyexamcloud
The below steps explains the same with screenshots:
---
Step 1: Login with your MyExamCloud account
---
Step 2: After you logged-in, click Exam Dashboard icon at the top or from your Profile menu

(OR)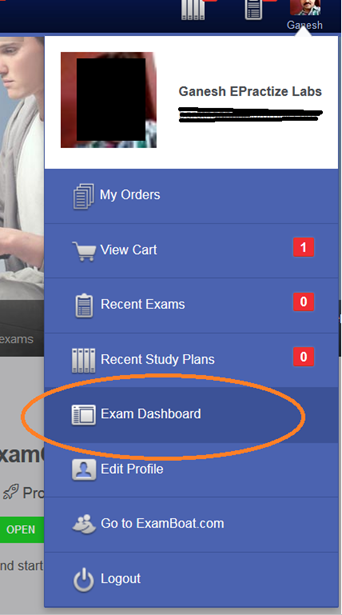 You will see the Exam Dashboard page as below.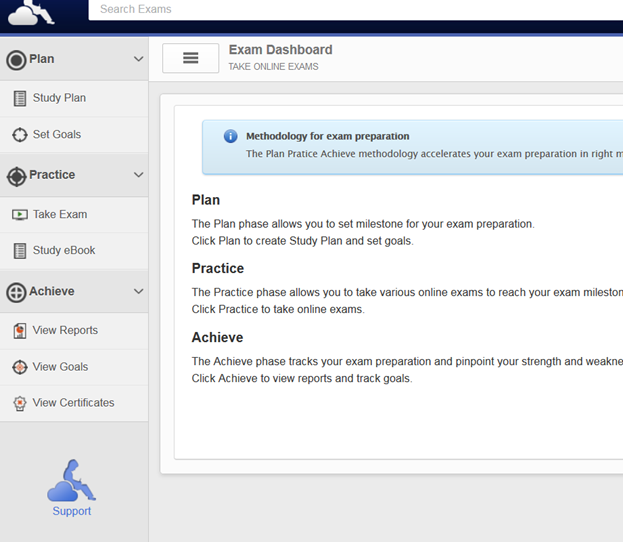 ---
Step 3: Click Study eBook from Exam Dashboard page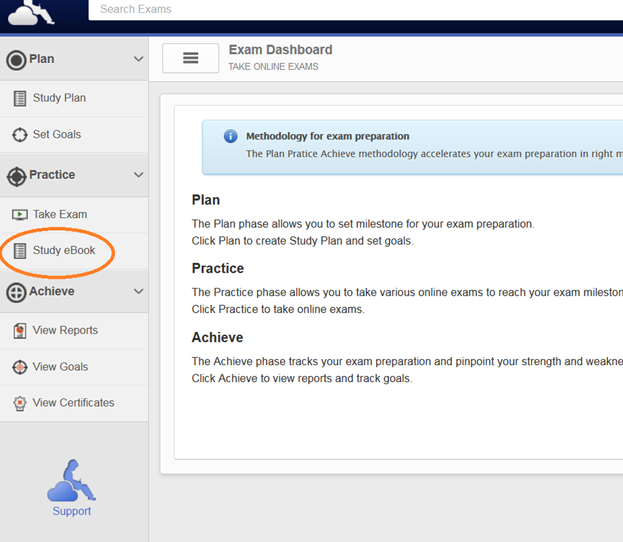 ---
Step 4: Click Read Answers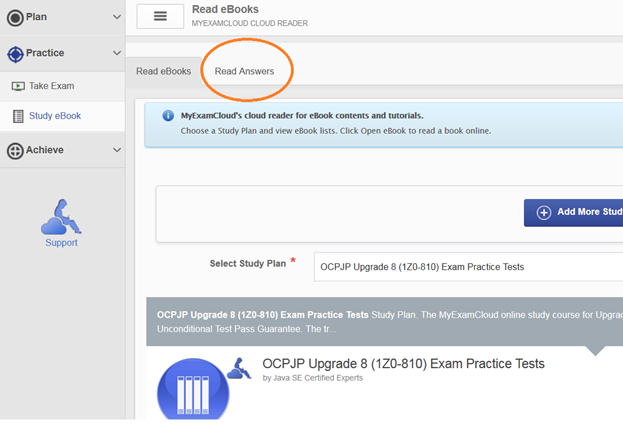 ---
Step 5: You can choose By Exam or Topic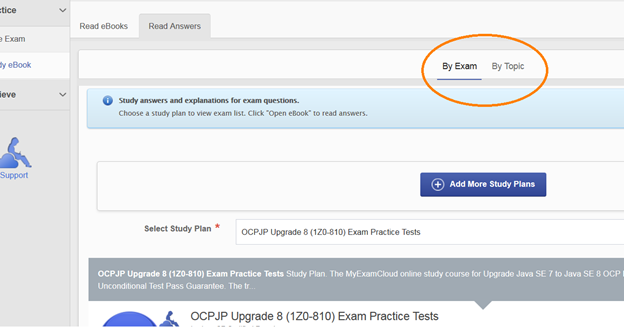 ---
Step 6:  Select any filter to load questions for your study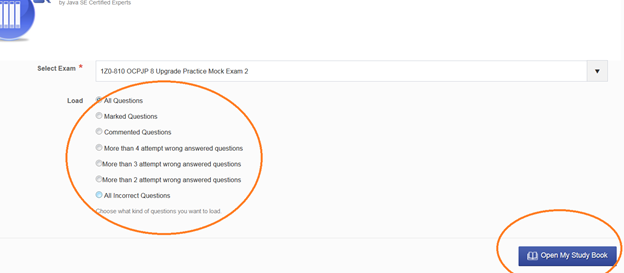 ---
Step 7: Click Open My Study Book and access your questions with answers & explanations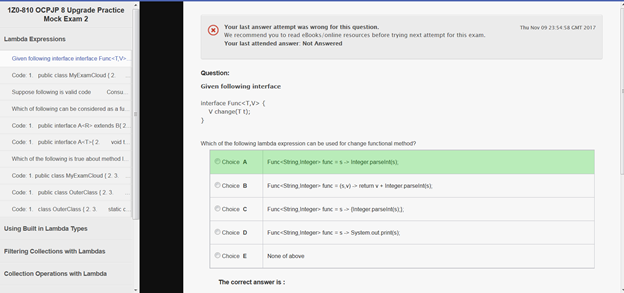 ---